Below are a few examples of previous work carried out.

Exterior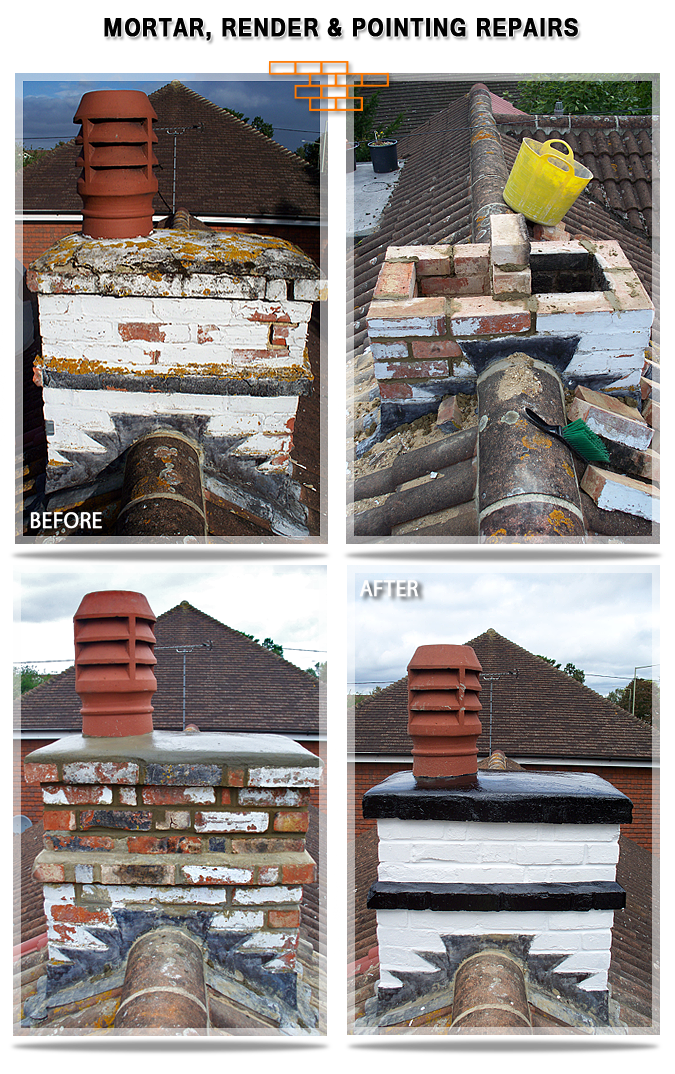 We were asked to repaint this chimney but after closer inspection and discussion with the customer, it was decided that due to extensive deterioration the best solution was to re-build the chimney stack.  Carefully removing the existing bricks and recycling them, we assisted the customer with their budget by keeping the costs to a minimum.  Once the rebuild was completed, we carried out the original repainting contract.


As with all doors, maintenance is crucial, but given the increased exposure to all weathers, it is important to ensure wood and metal garage doors are looked after. In correctly preparing and painting this up and over door, we have given it a new protected lease of life of five years or more along with its wooden frame. We painted the frame with Sadolin 'Ebony' and the door with Hammerite Garage Door Paint in White Gloss.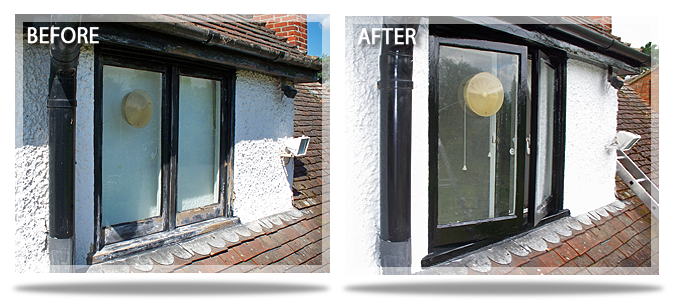 Our customers contacted us to give the exterior of their house a complete makeover.  Having removed the guttering, prepared the woodwork and walls, the soffits, fascia boards and window frames were painted with Dulux WeatherShield 'Black Gloss' and the walls with Dulux WeatherShield 'Brilliant White'.  Following which the guttering was cleaned and re-hung.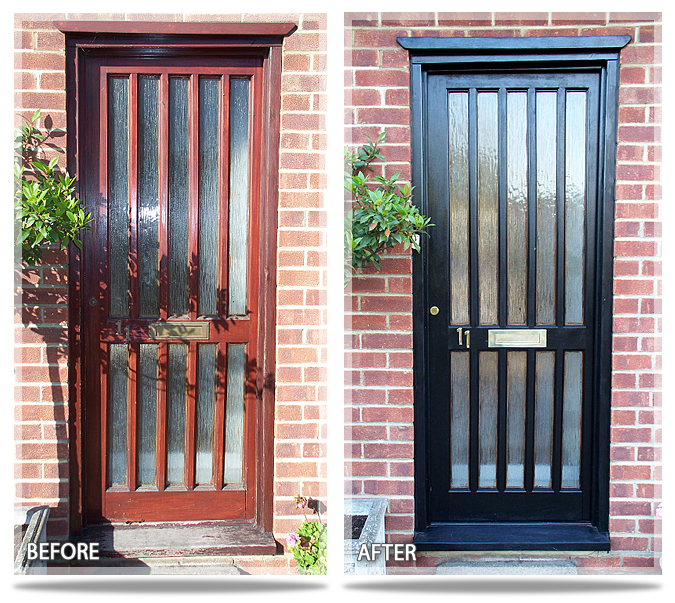 Both the door and frame were prepared and then painted in Sadolin Extra Durable Woodstain 'Ebony' to match the soffits and fascias.  The customer also agreed with our suggestion of fitting new door furniture.

Interior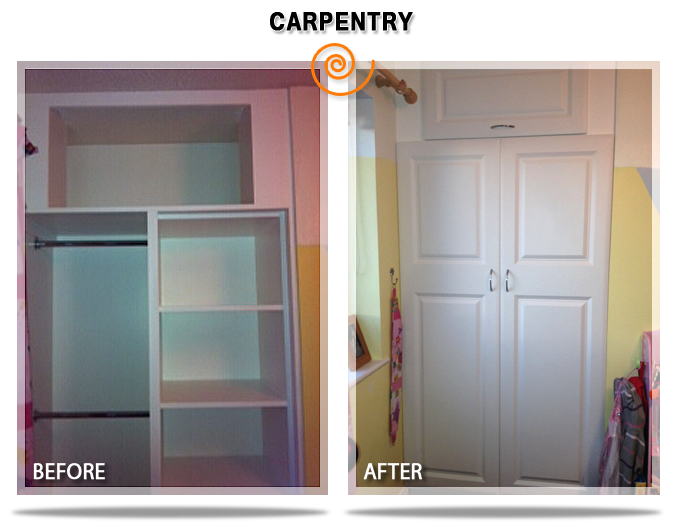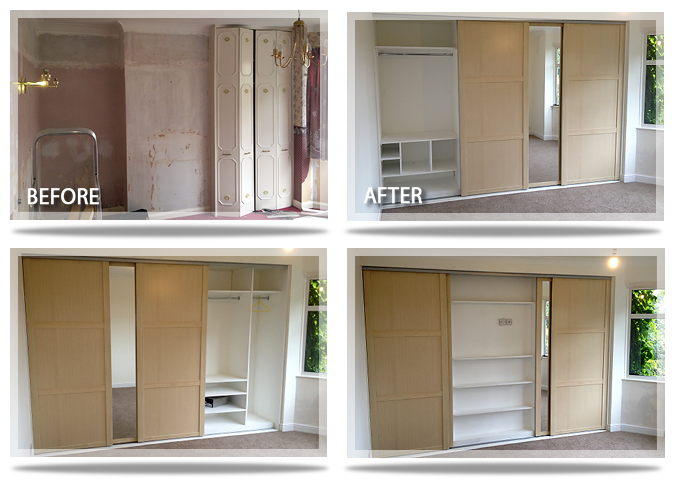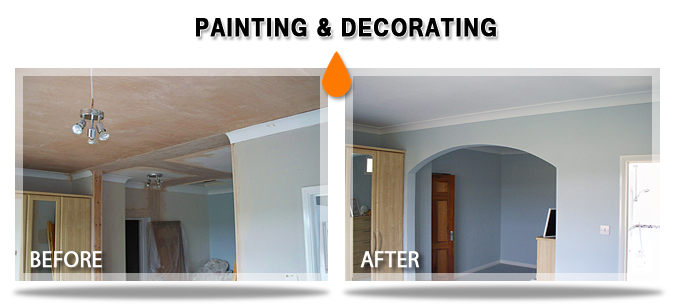 Having recently moved into the house, our customer wanted to complete what the previous owner had started with the merging of two bedrooms. After building a new archway, we re-plastered the walls and ceilings, and replaced the coving. The room was then painted in Farrow and Ball's 'Borrowed Light'.


After fully preparing the walls of this hallway, we hung Farrow and Ball's 'Bumble Bee' wallpaper to give a warm welcoming hallway for our customer's visitors.